3 Simple Tricks To Make Your Home More Comfortable
Interior Design & Decor
1218 views
1218 views
(Contributed Post)
If you are changing up your home and you are trying to come up with ideas for that, one of the things to consider is how comfortable your home should feel.
Being at home is when you should feel the most comfortable, which is why you are going to need to make the effort to ensure that it is the case. 
In this article, we are going to look at some of the things that you can do to make your home more comfortable, so keep reading if you would like to find out more.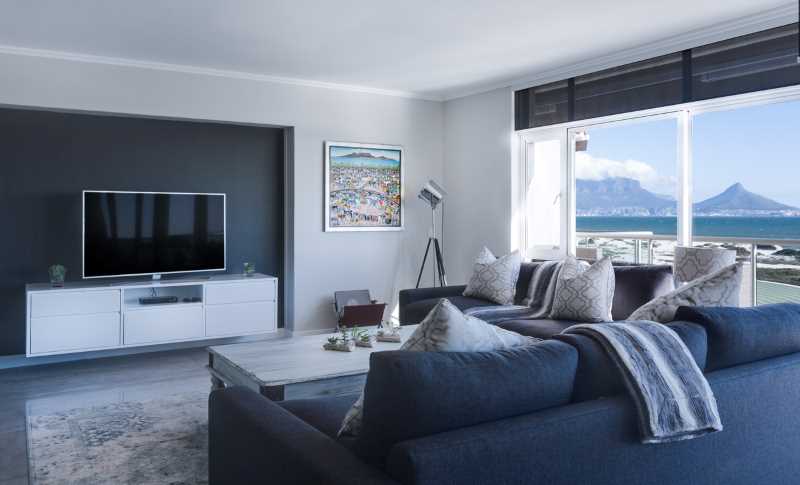 Photo by Jean van der Meulen from Pexels
1. Try Warm Colours
The first thing that we are going to mention is warm colours. When you have warm colours in your home on the walls, it makes it feel cosy.
Bright colours tend to make us feel happy, and the warmer tones such as a deep purple will make you feel relaxed.
At night when you are sitting down and reading a book or watching something on TV, you want that relaxed feeling and the colour of your home will really help. You might not think that this is true, but the brain associates different colours with different feelings.
You can even do some research into this if you want to so that you can find the best colour for you.
2. Get A Heating And Cooling System
Another thing that you need to think about is getting a heating and cooling system. Being too hot or too cold in your home is never a fun experience. While you don't want to feel like you are melting in the summer, you also don't want to feel like you live in an igloo in the winter.
As such, you need to make sure that you have a fully functional system for both. If your air conditioning is broken, then look into an air-conditioning repair service, and the same goes for your heating.
Ideally, you need to have both of them operational at all times because while you can predict patterns, you are never going to be able to fully predict the weather on any given day.
3. Those Little Touches
Finally, you need to make sure that you have those little touches all throughout the home. These could be blankets on your sofa to make sure there is always a warm item near, or it could be candles to create a lovely atmosphere.
Family photos and pictures of friends are also a way to make you feel comfortable as it's nice to sit with your pleasant memories sometimes.
Really, it's whatever makes you feel completely happy and comfortable wherever you are. Whatever creates this feeling for you should be included in your home.
Conclusion
We hope that you have found this article helpful, and gained some useful tips on making your home more comfortable.
Colours, temperature control, and little bits of home decor can help you feel comfortable in your home, since your home should be the place where you feel, well, most at home.
Request for quotes and we'll match you with a selection of Interior Designers!
Previous
How the Pandemic Is Reshaping Interior Design
Next
How To Organize Your Kitchen In 5 Easy Steps