Top 5 Gadgets on Kickstarter For The Interior That Will Make Your Life Easier
Home Appliances & Tech
871 views
871 views
(Guest Writer: Timothy Miller)
The idea of an automated home in the 21st century is fascinating. Though automation has not been fully achieved, gadgets are allowing gradual automation as highlighted by Kickstarter. The gadgets replace or enhance what you already have in your room.
Kickstarter highlights the most innovative gadgets in the market at the moment. Because the gadgets are drawn from all around the world, you have a wide selection to choose from.
The reviewers are independent market specialists, helping you to make the right choice. You can hire a class taker to sit through your lessons or work on assignments as you explore entrepreneurship ideas, like selling gadgets in college.
Photo by Vlada Karpovich from Pexels
1. Emberlight
Image © emberlight
The days of switching off the lights and having to go to bed in total darkness are over, thanks to Emberlight. It is an invention that allows you to control every light around the house from your phone. You do not have to move from your seat or bed to switch off the lights. Instead, you touch an icon on your phone and the lights go off.
Emberlight technology also allows the bulbs to switch on and off when you are within proximity. Once the bulbs sense your presence or the phone, they will come on. The bulbs switch off once you exit the area. It ensures that bulbs will only be on when you are around, so that you do not have to manually switch the lights on and off.
Emberlight technology is available as an initial installation or an upgrade to the existing system. It also allows you to add an Emberlight component to the bulb holder.
The bulbs are also developed with this technology. You do not need to buy expensive systems to install this new technology. It is eco-friendly, will reduce your utility bill, and makes you feel as though you are living in the future.
2. Point Alarm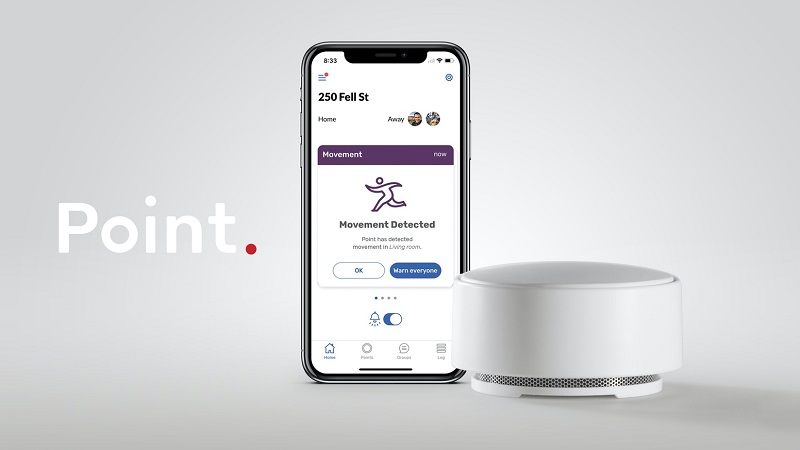 Image © point
How healthy is your interior? Is mould growing somewhere in the corner? Is there a break-in or is your home exposed to fire hazards? Point Alarm is the latest gadget to help you detect these problems in advance. It comes with an alarm system that will send an alert to your phone immediately after the gadget detects a problem.
Point Alarm comes with an accompanying app. It uses highly sensitive environmental sensors to detect problems around the house. You do not have to be around to receive the alert. It also does not require a camera or advanced security systems.
The alarm system does not depend on contact. In case of a break-in, the alarm senses unwarranted movement. You will receive a notification from the app about the suspected breach in your house.
Point Alarm's motion sensors activate other features on the alarm system, including a microphone and camera. These features help you to nab the intruder in the act.
The gadget also offers personal health monitoring capability. The feature targets the elderly and people with disabilities. They can call for help with the touch of a button because the app is integrated with local emergency healthcare providers.
Point Alarm is a comprehensive personal and health security network. It offers an emergency response through a pendant worn on the neck or arm. Anyone can press the button to alert the emergency response team about the existing situation. The Point Alarm and app are a technological revolution in the property and personal security sectors.
3. Homey
Image © Homey
The gadget allows you to talk to your home. It gives you a home that is at your beck and call. How does Homey work? It connects all your favourite appliances and lets you control them using your voice.
Homey ensures that you do not leave your couch unless necessary. For instance, you do not have to stretch to reach a remote somewhere under a sofa. Speak to Homey and the channel will change.
Homey also connects to home appliances such as the oven. You place your food long before you need it. You can use Homey to control the setting on your oven to heat the food to your preferred temperature. You only need to leave the couch when your food is ready. Homey confirms your order before execution to avoid ambiguity.
4. Bookniture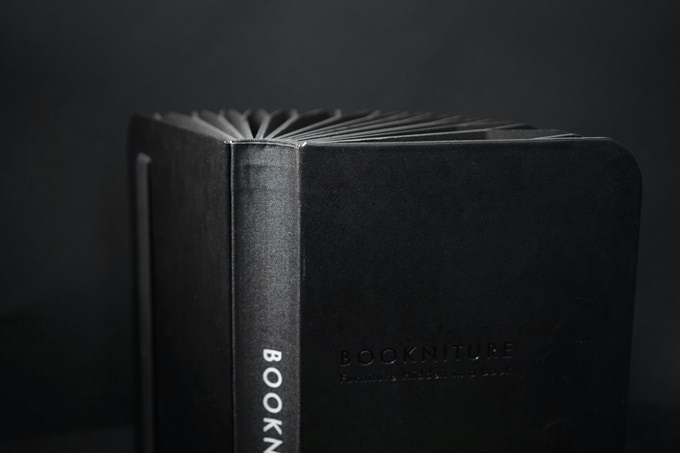 Image © Bookniture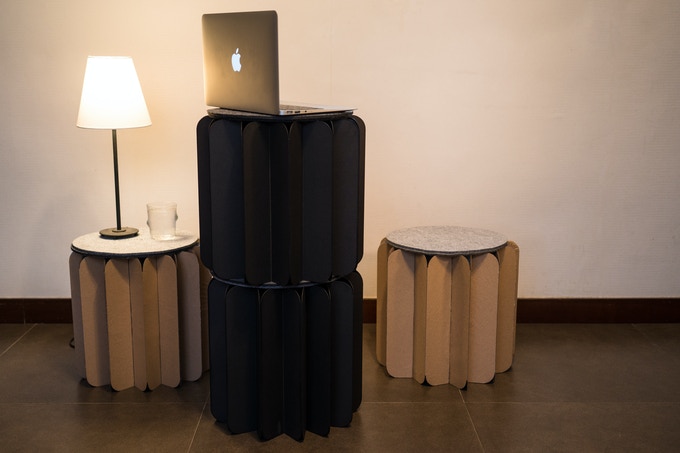 Image © Bookniture

How about folding and unfolding your furniture at will to create space? This is the principle behind Bookniture. It is also described as a coffee table book because of the way it opens.
Bookniture allows you to set up a coffee table, footstool, chair, or nightstand in seconds. The furniture will also disappear as fast as you set them up. The Bookniture is collapsible, portable, and modifiable furniture for your home.
Bookniture ensures that furniture around your house does not occupy unnecessary space. You can modify space usage around the house. Because it is modifiable, you can organize your room in any way that fits your purpose.
Bookniture is also portable. Its light weight allows you to carry the table or stand wherever you go. For instance, you have the perfect table when going on a picnic or would like to sit outdoors for a few minutes.
Bookniture is easy to handle, clean, and maintain. It is also affordable, helping you to perform multiple functions around the house without having to invest in other furniture.
5. Dash Wireless Headphones
Image © Dash Wireless Headphones
Tech lovers and audiophiles will appreciate the idea of Dash Wireless Headphones. The headphones have packed some of the most revolutionary technology in the audio arena.
The headphones do not just deliver the tunes from a Smartphone or another gadget. The earphones come with a 4GB memory that stores your favourite tunes. You can still enjoy the music even if you leave your phone at home.
Dash Wireless Headphones save you the trouble of untangling wires as you plug cables and jacks into a phone or any other electronic gadget. You have a heart monitor and an accelerator, all combined into one gadget. The invention has captured the attention of global tech giants.
Conclusion
There are many other gadgets you can pick from Kickstarter to make your life easier. The gadgets are also affordable. The advanced technology used on these gadgets will make your life easier and more comfortable without spending a fortune.
Request for quotes and we'll match you with a selection of Interior Designers!
Previous
4 Uniquely Singaporean Dishwasher Myths, Debunked
Next
4 Tips For Removing Limescale From Your Tap Water