What Does An Interior Designer Do?
Interior Design & Decor
3601 views
3601 views
What do interior designers do when it comes to your renovation?
What are their roles in making a successful home renovation or revamp?
We have looked around and spoken to a few interior designers here and there, thus discovering 5 things interior designers can do for you and your renovation.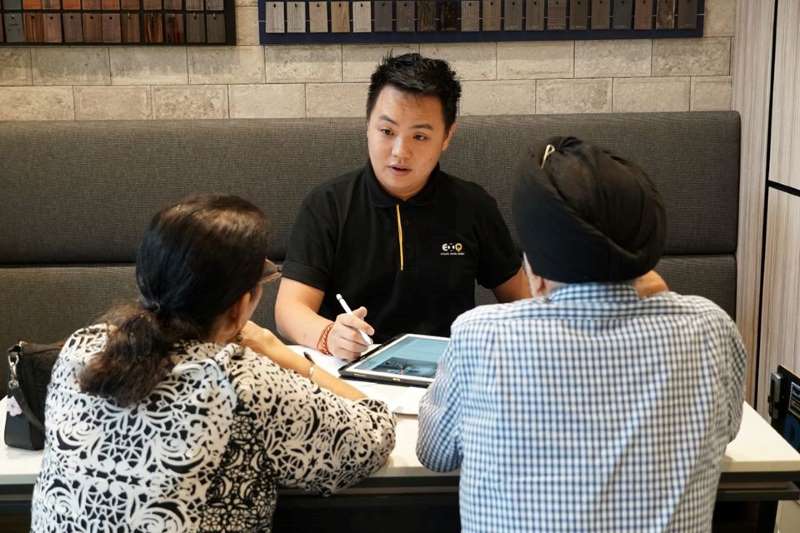 Image © ExQsite Interior Design

1. Come Up With Designs For Your Space
This is pretty much self-explanatory; an interior designer comes with ways to do up your home and amp up its aesthetic appeal. They are responsible for making your home look both nice and livable.
Most design processes kick off once you hand an interior designer your floorplan or home blueprints. After sitting down with you and discussing the floorplan, designers may turn to a drafting software to draw up three-dimensional (3D) impressions for one or all of the rooms in your home. They would also quote the renovation works required and the costs involved.
From there, you may choose to engage the interior designer's services if you like their quotations and 3D drawings, and thus the designer may start the renovation.
After engagement, the interior designer oversees the entire renovation process - from scheduling the project, coordinating contractor work schedules, installing design elements, site visits and follow-up, making corrections - to ensure your renovation is completed successfully on time.
2. Study The Space
During the pre-renovation or quotation period, designers may conduct site visits on request of the homeowner. Most homeowners would agree that site visits are vital, as the interior designer can have a proper feel of the space they could be working with, and thus give the homeowner an accurate renovation quotation.
Interior designers do not just put things together in a spatial layout to make your home look presentable; they also survey the space and work out ways to make their proposed furnishings fit. The space should ultimately be safe, functional, and livable as per the homeowner's requirements.

For example, for a small unit, interior designers may come up with storage solutions and design techniques to make the unit appear spacious. Or find a way to work furniture around awkward corners or half-walls. If there are senior or disabled citizens living in the space, interior designers may put in furnishings to support limited mobility and prevent accidents.
To better prepare yourself for a site visit, take a look at your space to have a clear idea of what you need done; sort out the parts that need development. If necessary, get some reference pictures of interior designs you may want for your home. On the day of the site visit, you can discuss what needs to be done with your interior designer and negotiate costs.
3. Work With The Right Contractors and Suppliers
Subcontracting is common in local interior design firms; contractors and suppliers are outsourced by interior designers in carrying out renovation works and supplying materials. The real challenge is, though, picking the right people to work with.
The tricky thing about the interior design industry is that some firms opt for subcontracting — outsourcing their material suppliers and contractors. While this gives design firms an opportunity to network and expand their business, it may also result in increased fees for homeowners and the risk of subpar work, which may lead to blame-pushing should the renovation go wrong.
That is why most homeowners today prefer to go to direct contractors and suppliers rather than interior designers when planning their renovation.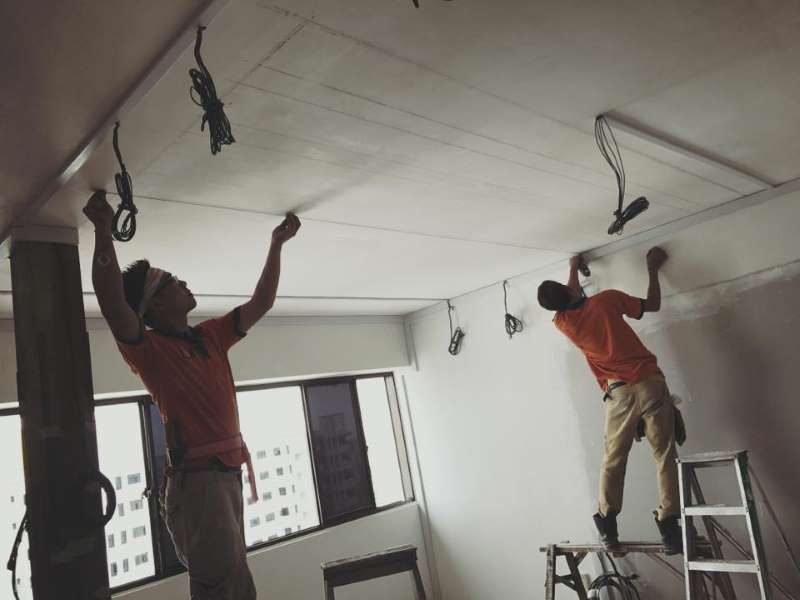 Image © First Dot Design

If your interior designer is subcontracting, research the outsourced companies and read up on their reviews and work processes (if there are websites with such details available).
Ask your interior designer how long they have been working with their subcontractors and suppliers; the longer and stronger the working relationship, the lesser the risk of the renovation going wrong as your interior designer would have trusted their partners by then to be professional and reliable.
And if your interior designer offers you a workmanship warranty, check the coverage, the in-depth terms, the conditions of the warranty, and the auditing agency behind it.
4. Pick The Right Materials
Andrew, an interior designer from Euphoric Designs with ten years of experience under his belt, pointed out that in making their designs work well for their clients' homes, designers have to be discerning when it comes to picking materials.
Materials should not only look nice, but also be practical. This is especially so in the rising demand for quality kitchen and bathroom countertops.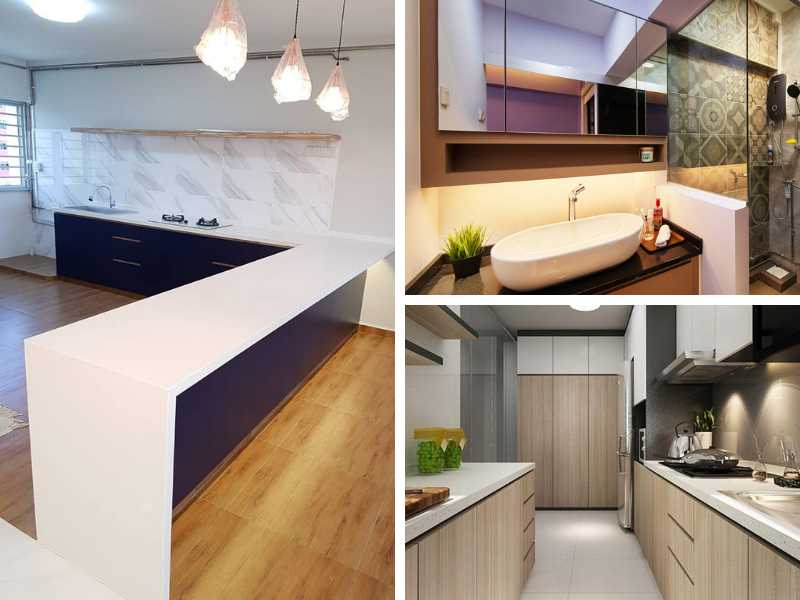 "For example, to you, it may look like the interior designer is just picking out nice-looking quartz (for your kitchen)," he explains. "But he or she may also have to consider factors like the material quality and durability, material test certification, practicality for kitchen usage, (and) material(s) that are dishwasher-safe and will not harbour bacteria."
"At the same time, (they have to balance) these factors with the client's budget and requirements."
Some of these requirements, as per local homeowners' demands, include budget, design, durability, resistance to scratches and stains, ease of maintenance, and microbial resistance.
5. Check For Safety
As Andrew puts it, interior designers do more than just beautify your home and source for the right materials.
"Safety is very important when it comes to building your space," he says. "After all, it is where you will live [...] someone needs to make these interior components meet the safety requirements (while ensuring that they are) practical and functional."
He stressed the importance of interior designers knowing the right standards when it comes to pre-renovation. "When it comes to finishes, the interior designer needs to have extensive knowledge in standardized testing of materials and industry requirements."
If you choose to engage an interior designer for your renovation, it is thus preferable to hire one who knows their safety standards concerning material selection and construction processes. An interior designer should also be aware of home and fire safety standards to make your home safe to live in.
~
While hiring an interior designer may be a little costly, their services will be thorough and more detailed due to their commitment when studying your space and advising you on furnishing it.
So if you need interior designers, or renovation quotations, please feel free to send in a request here, and the RenoTalk team will help match you with reliable renovators.
Request for quotes and we'll match you with a selection of Interior Designers!
Previous
5 Small Touches You Can Add to Your House for a Quicker Sale
Next
Renovating Your Home? Check Out These 7 Decor Trends That Will Rule 2020