How To Design A Productive Home Office
Interior Design & Decor
2185 views
2185 views
(Guest Contributor: NeoMam Studios)
The COVID-19 outbreak raised many challenges. And the responses to those challenges brought up another set of issues.
For example, those who switched to home working had to find a way to stay productive while surrounded by creature comforts and little ones demanding their attention. It meant that many people were forced into becoming amateur interior designers as they tried to create the optimal home working space.
And for anyone who hasn't quite mastered the art of remote working yet, Budget Direct Home Insurance came up with 7 ways to design a productive home office.
1. See The Light
There's a good reason why everybody gets that upbeat vibe on a clear summer's day. Exposure to sunlight releases serotonin and dopamine. These feel-good chemicals boost our mood, giving us extra energy and confidence to win at life. Sunlight also regulates your natural body clock, which will help you sleep better at night.
So finding a nice spot with lots of natural light is a big part of designing your home office and being as productive as possible. And it can be as simple as putting a desk by the living room window or even in the conservatory.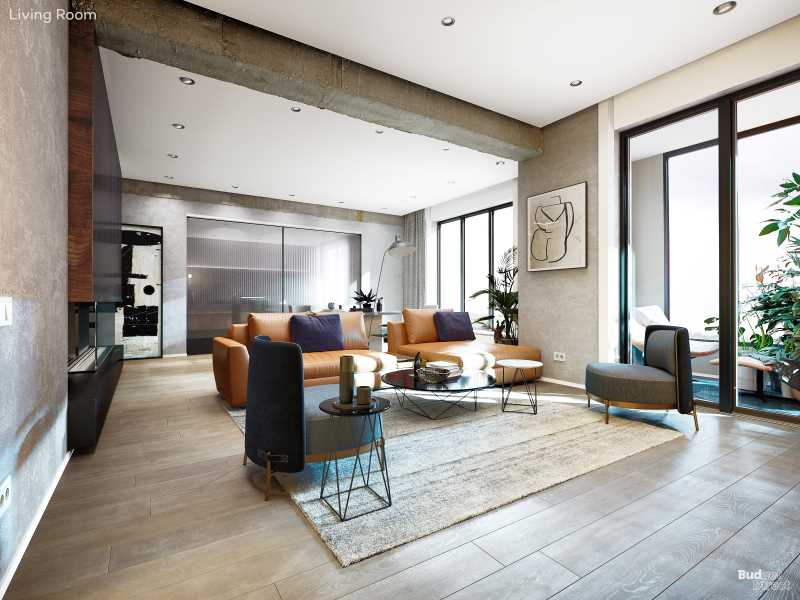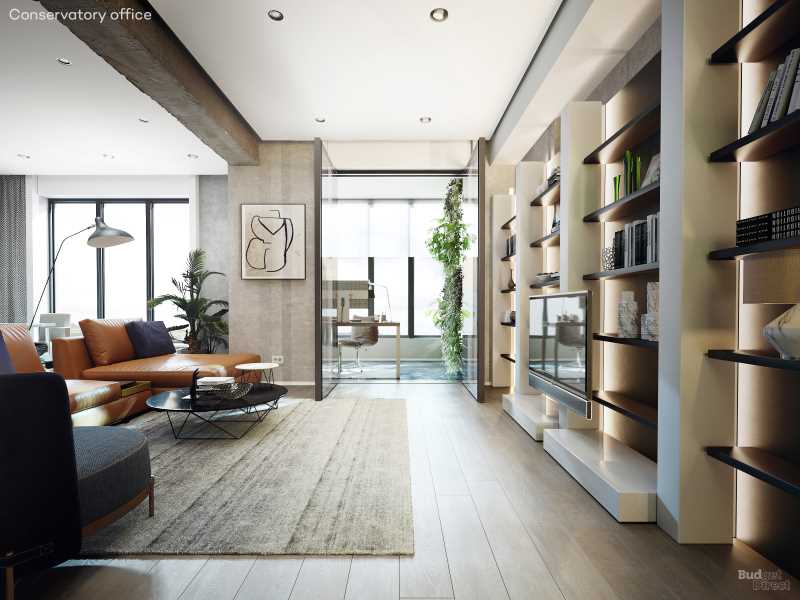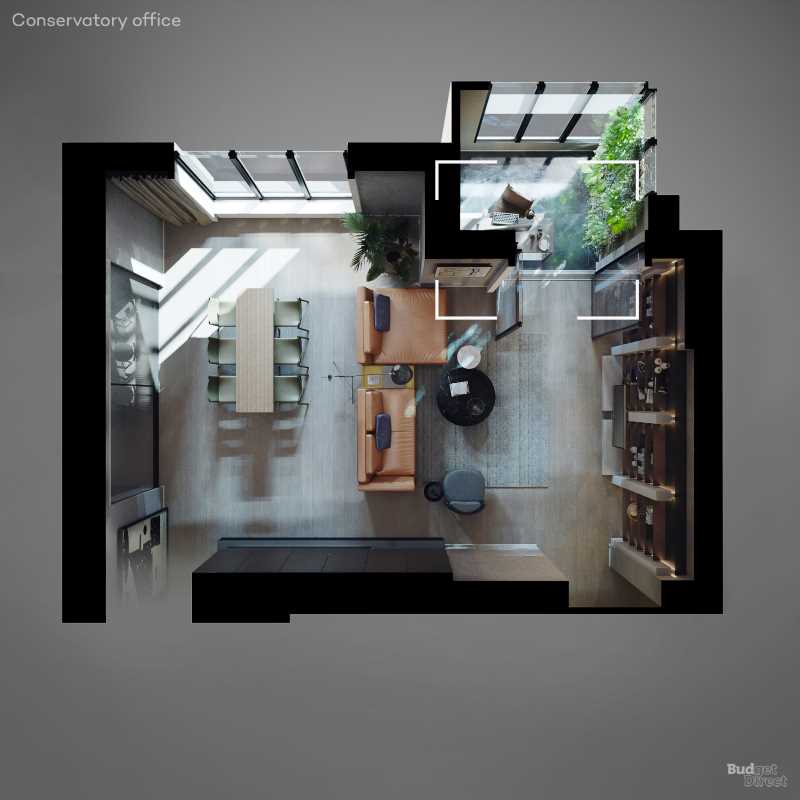 Images © BudgetDirect
2. Take Another Look
Good designers don't judge a room by what's in it. Instead, they look at its potential. So it's time to look at your house with a new set of eyes.
This might sound a bit weird, but try it out. You'll be surprised at what you see. In a blink of an eye, that empty corner you've never really noticed before will look as if it was tailor-made for a work desk and office chair.
Images © BudgetDirect
3. Learn How To Zone
We all know what it's like to zone out at work, but now it's time to zone in. Zoning uses pieces of furniture or markers to create different areas in a room. It's an excellent design tip for people with limited space or anyone who has to work out of their bedroom.
Zoning splits the room into the work area and the relaxation zone, helping you switch gears at the start and end of the day. Think about using curtains, stand-up screens, and chain or bead dividers that hang from the ceiling.
Alternatively, you can colour-code your zones or use contrasting fabrics to create a different feel in each part of the room.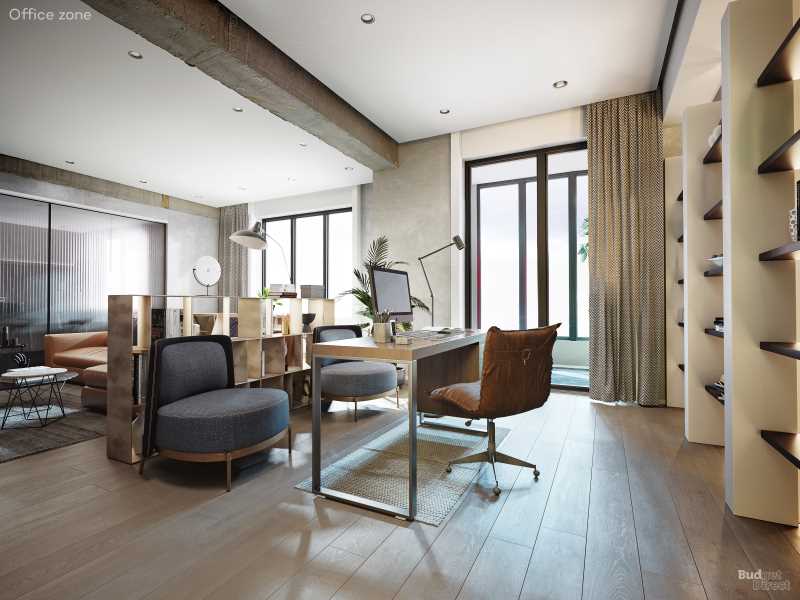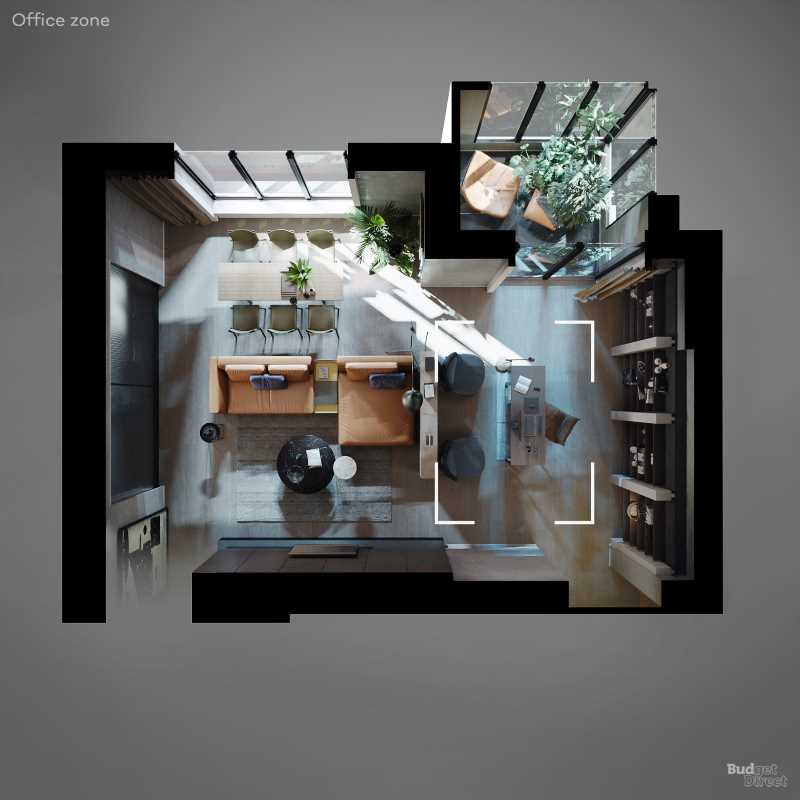 Images © BudgetDirect
4. Clear Up The Clutter
You might not want to spend money on a new home office, especially if the situation is temporary. And you don't have to.
If all you need is a flat surface and a plug socket for your laptop, then set yourself up at the kitchen table.
Just keep the space as clutter-free as possible. A sink full of dirty dishes is an extra distraction you don't need.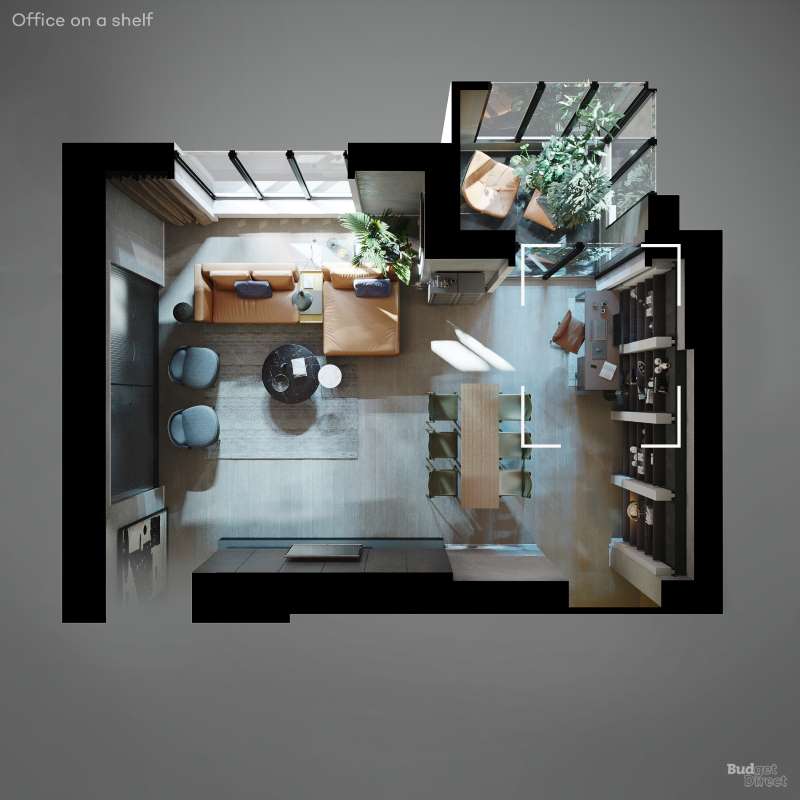 Images © BudgetDirect
5. Optimize Shelving Units
Shelving units and bookcases are perfect for storing work folders, important documents, and stationery.
Larger wall units may also have a space for a desk or chair to slide in, allowing you to create an integrated home office without disrupting the design or atmosphere of your house.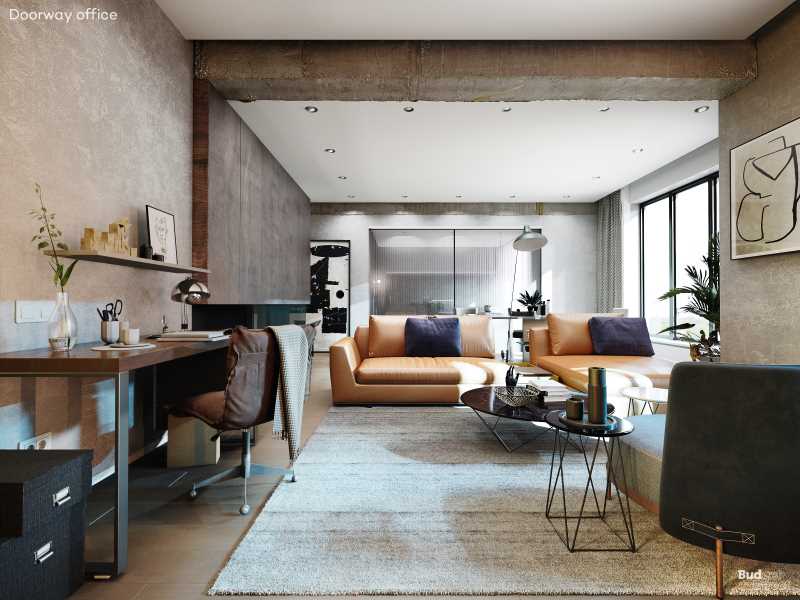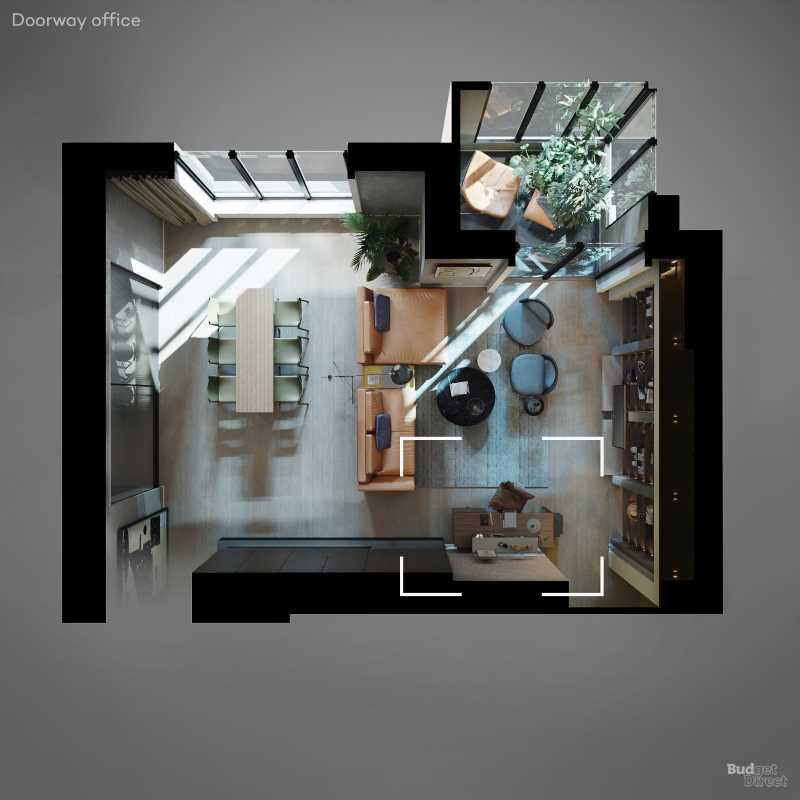 Images © BudgetDirect
Request for quotes and we'll match you with a selection of Interior Designers!
Previous
The Ultimate Guide to Calculating Square Footage
Next
8 Creative Book Display Ideas For a Small Apartment