Zen Bedroom – 10 Ways to Create a Stress-Free Ambience
Interior Design & Decor
1179 views
1179 views
(Guest Writer: Holly Schaeffer)
Unlike the living room, kitchen, and dining room, the bedroom is exposed to fewer eyes. That's why we usually pay less attention to its design. However, sleep is immensely important for our health, and the environment we sleep in can make it better or worse. Fortunately, you don't have to spend a lot of money or time to create a well-organized and soothing space.
If you're already thinking about sprucing up your bedroom, then why not help yourself by turning it into a sleep-inducing paradise? Here are 10 things you can do you can achieve that.
Image © Sincerely Media Via Unsplash
1. Start From A Clean Slate
A paint job is always the first step when remodelling a room, especially if you didn't treat your bedroom with a fresh coat of paint for a long time. Your primary goal should be a serene environment that induces sleep, which means you should go for soft, neutral colours.
Avoid overly saturated and warm shades because they can boost your energy before bedtime, and you definitely don't want that. Go for cool or very light shades. If you want to add some dynamic, use patterns or combine different tones of one base colour.
2. Go Minimalistic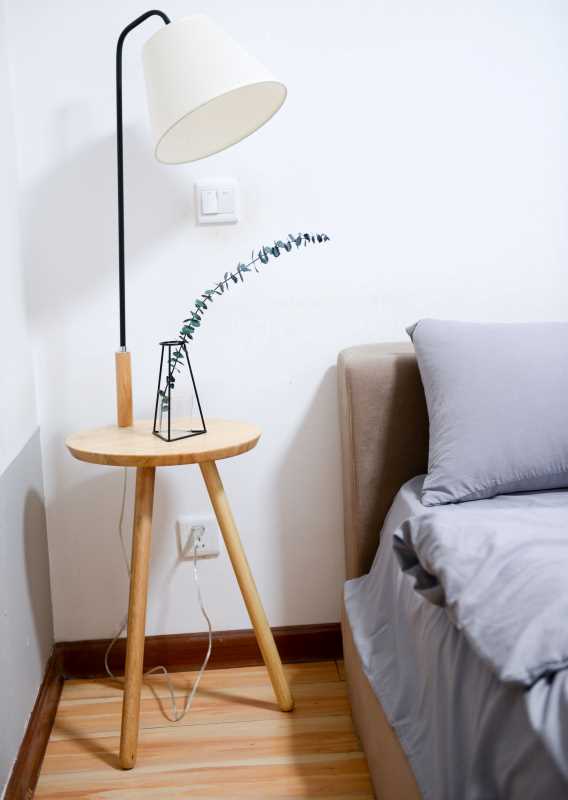 Image © Buenosia Carol via Pexels

Too many furniture pieces and accessories tend to create chaos in your mind as well, which is the last thing you need when it's time to rest. That's why you should go for minimalistic décor that includes a low-platform bed frame, side tables, and a dresser with clean and simple lines.
3. Get Support
A supportive mattress is the foundation of a good night's sleep. Not only does it help you to sleep faster, but it also helps you wake up refreshed. The mattress you choose should promote proper body alignment and be covered with natural fabrics. It's also imperative to find a pillow that supports your head and neck.
4. Keep The Temperature Just Right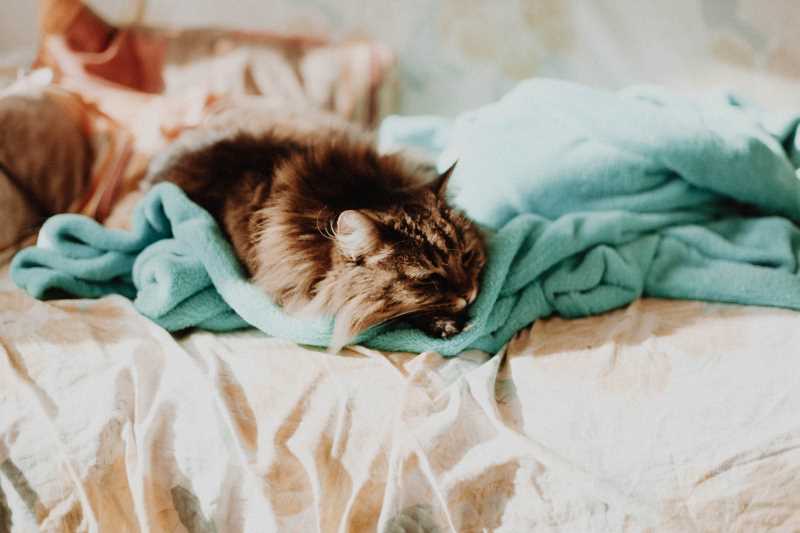 Image © Linh Nguyen via Unsplash
One of the basic rules of sleep hygiene is keeping the temperature relatively low, so your body can be prepared for sleeping. The National Sleep Foundation (NSF) recommends setting the temperature to a range from 60 to 67 degrees Fahrenheit. To make this possible, you might need an air conditioner or a ceiling fan for warm summer nights, and an electric blanket for the winter season.
5. Pay Attention To The Lighting
Lighting plays a huge role in the overall mood of the room. But first, you need to make sure you can make it dark when necessary. This is especially important if you're living in a street where there is a lot of traffic and where your sleep can be disturbed by cars passing by.
Blackout curtains are your best solution to this problem. As for the light indoors, avoid overhead lighting, as it's too aggressive. Create soothing layers with wall-mounted scones or a reading lamp on the nightstand.
6. Create Texture
Image © Tatiana Syrikova via Pexels
While it should be clutter-free, the bedroom should also look and feel comfortable. Different textures will help the room feel cosier.
A shaggy rug by the bed will not only do that but also give your feet a soft and warm place to land on in the morning. Follow that fluffy path to the head of your bed by adding a couple of soft pillows, and throw a cosy blanket over the bed.
For design purposes, you can add a few metallic accessories to contrast the warm textures.
7. Keep The Electronics Outside The Room
While you may think binge-watching Netflix or scrolling through your Facebook feed will make you sleepy, the truth can be quite the opposite. Blue light exposure can make it more difficult for you to fall asleep in the evening, and it can even cause sleep disruptions during the night.
This may be a good reason to keep all electronic devices, including your smartphone, outside the bedroom (unless it is an emergency). If you need an alarm to wake up, use an alarm clock or a wake-up light.
8. Introduce Some Life
Image © Prudence Earl via Unsplash
And what kind of Zen retreat would your bedroom be without a dash of green? A few potted plants will contribute to better shut-eye as well as liven up the space.
Some of the best choices for a serene environment include the peace lily, parlour palm, snake plant, philodendron, and aloe vera, but you can also achieve a fantastic, minimalistic effect with a simple strand of green bamboo.
9. Add Some Scent
Certain scents promote better sleep. Take lavender as an example. It can help you relax, ease your mind, and unwind. An oil diffuser might be the best way to fill up the entire room with a lovely, soothing smell. You can achieve similar effects with scented candles.
10. Finish Up With Some Love
Finally, there's no better way to turn a room into your sanctuary than by completing it with things you love. As we said, it's best to be sparing with the details, so as to avoid overcrowding the room, but you can scatter some dear artwork or travel souvenirs throughout the bedroom.
Request for quotes and we'll match you with a selection of Interior Designers!
Previous
The ABCs of Interior Design
Next
Modern Living Room Ideas