For The Young and Pretty——Ideal Bedroom Design For Girls
Interior Design & Decor
1296 views
1296 views
How many of you have dreamt of being a princess living in a luxurious bedroom in a castle? In this article, we are going to help you make your dreams come true by sharing some useful tips in doing up your bedroom.
● BEDROOM DESIGN STYLES
1. FANTASY STYLE
Wanting a fantastical bedroom? Try using bright pastels which point to a 'fairy-tale' style; for example, light pinks are lovely for that fairy vibe. For materials, you can consider gauze, which is light, airy, and good for curtains and mosquito nets.
To enhance the fantasy mood, you can

get a cabinet with a luxurious Victorian style or with fairytale motifs

on the cabinet doors. You can also add some

cute decorations and accessories

to fill up empty spaces while creating a warm atmosphere for your bedroom.
Go for bedsheets, pillow covers, throws, and blankets with cute prints and patterns; they will not just function as decor for the fantasy style but will also give you utmost comfort. If you think those are not enough, put in cute and cuddly dolls, teddy bears, or any stuffed toys as the decoration for your bedroom.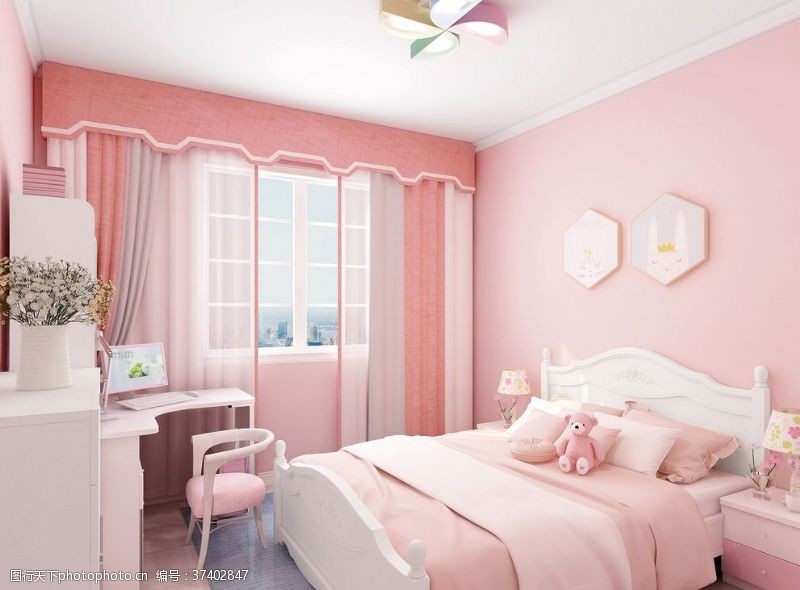 Image via Freepik
2. YOUTH STYLE
'Back To Nature' is what a bedroom with youth style is all about.
You will want to go for

yellow or other bright colours

for this design.
You can also include green plants in your bedroom but do exercise extra caution with selecting plants as some plants are not suitable for indoors and can affect your health. Aloe vera or cactus will make nice plants for your beautifully designed bedroom.