eDD+ Singapore: Furniture and Decor Designed By Nature
Furnishings
2122 views
2122 views
eDD+ Singapore will change the way you see furniture. Bet you never knew furniture could be so sexy. All of their pieces are inspired by nature.

You get the great outdoors and experience earth's natural wonders all in the comfort of your home. The creatives at eDD+ Singapore adopt nature as their muse and transform it into unique and exquisite furniture pieces. Which, are also charming and timeless.
This furniture brings added life to any space. It's sustainable and of great handcrafted craftsmanship. Regardless of the space, eDD+ Singapore has pieces for you that can transform.
About eDD+ Singapore



eDD+ lamps (Image © eDD+)



Enlivening Your Spaces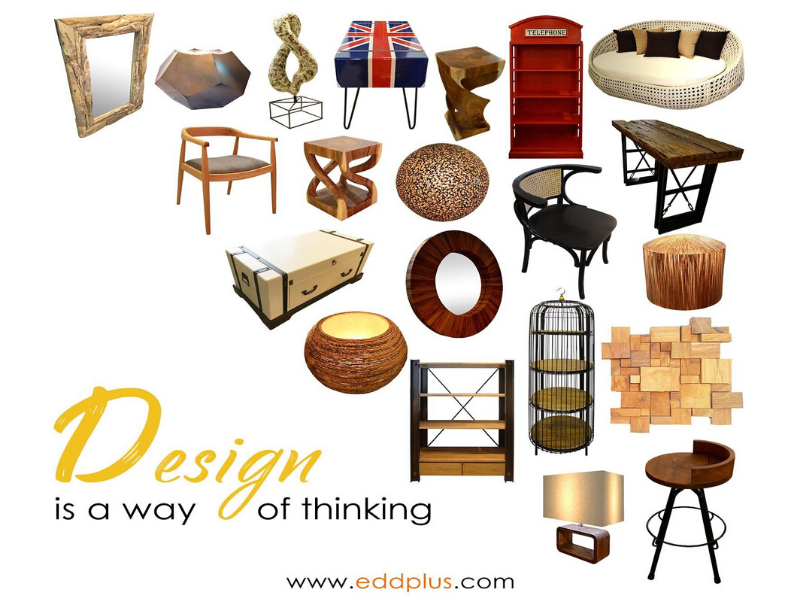 eDD+ furniture (Image © eDD+)
Something about eDD+ furniture just adds a touch of liveliness to any home. Their pieces can make an interior inviting. It's in the natural materials used and the designs of the pieces.
Most of the eDD+ furniture is made of wood. Some are of rattan, metal, stone, or concrete. Something about wood or rattan makes any piece of furniture feel alive. This combined with nature-inspired designs, makes the pieces seem almost as if it has its own breath. This is what brings that liveliness to a home.
These pieces also have the ability to give any abode a warm and cozy feeling. Transforming any standard house into a home. The liveliness, livability, and appearance of any space gets leveled up with eDD+ furniture.
Nature into Your Home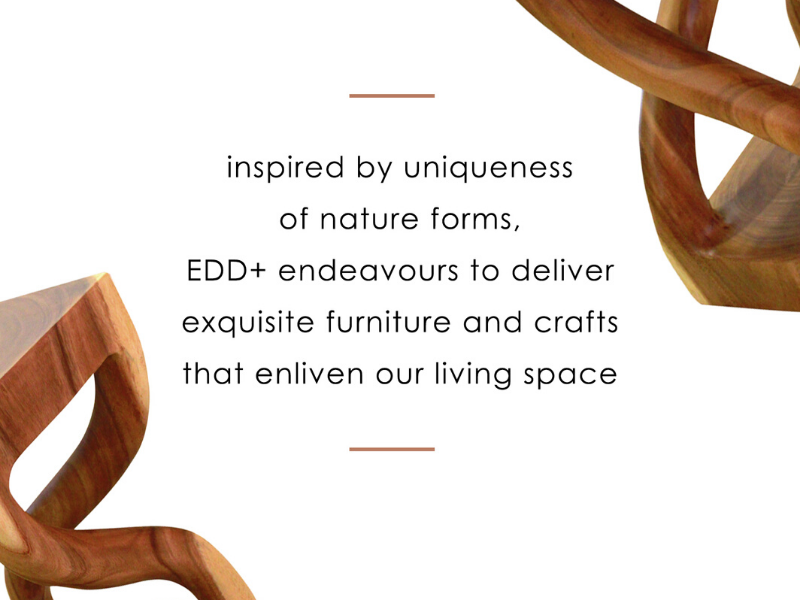 Image © eDD+

eDD+'s quality made furniture will connect you with nature within your home at a deep level. It's all in the materials and designs. Nature has a way of relaxing the mind and soul with its sense of tranquility.
eDD+ furniture brings nature into your home. So, you get to relax in peace and put your mind at ease in the comforts of your own home. No need to go on a relaxing nature getaway. Anyone knows how hectic life can be especially when you live in the hustle and bustle of Singapore.
You get to explore the great outdoors and experience earth's natural wonders all in the comfort of your home. This is made possible by the creatives at eDD+. Who, adopt nature as their muse and craft pieces that bring nature's beauty indoors.
Get the calm essence of flora and fauna translated into your space. These pieces are such down to earth yet classy additions that can turn your home minimalist yet artsy.
Sustainable Furniture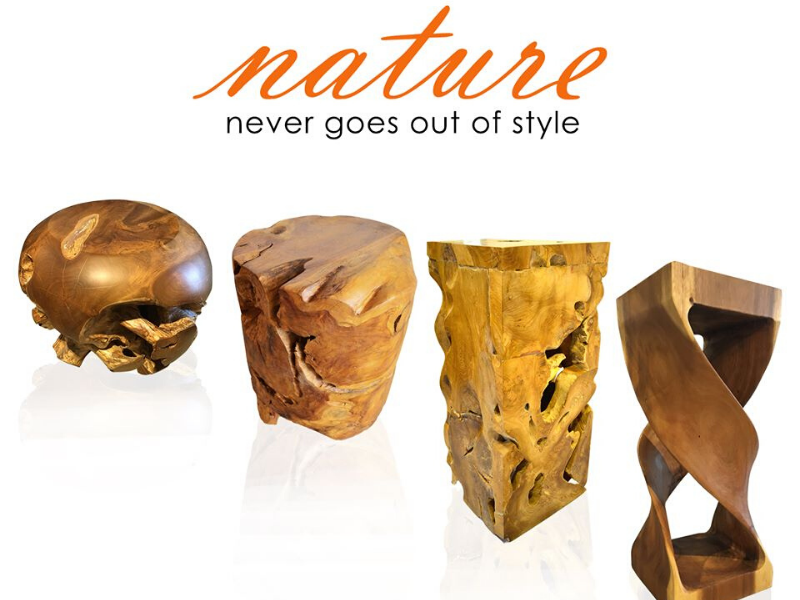 eDD+ tables (Image © eDD+)
Nature and green or eco-friendliness go hand in hand. eDD+ Singapore uses sustainable materials in its furniture. Wood, rattan, fiberglass, resin, stone, and sparingly metal. Most of these materials are renewable and recyclable.
The process of making these furniture pieces are minimally impactful of the environment. Only responsible manufacturing processes are involved in the making. No release of harmful chemicals or excessive carbon emissions are caused.
To add, eDD+ furniture is surprisingly durable. Expect these pieces to last a long time. It's worth every penny you pay for it. Long-lasting furniture reduces the need to keep buying new pieces. Which, minimizes waste.
So, eDD+ furniture is safe for the environment.
Handcrafted Art Pieces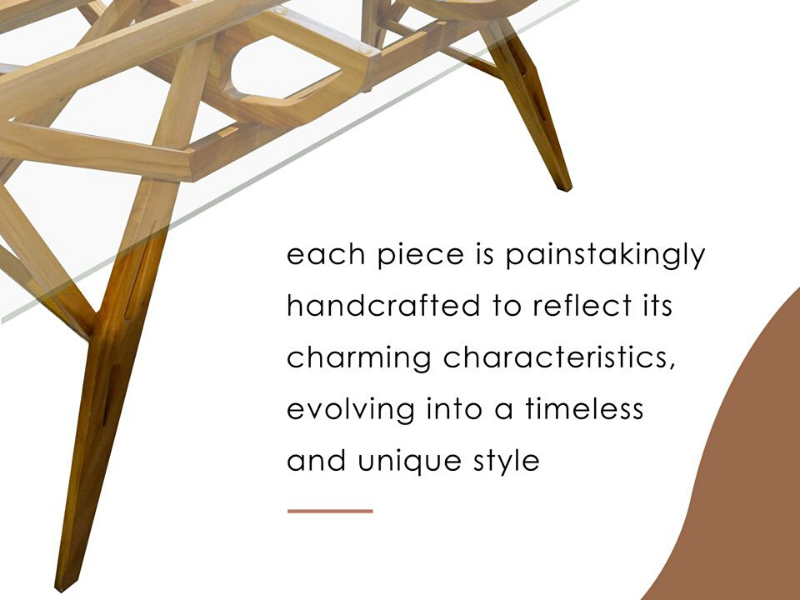 Image © eDD+

Wood or rattan furniture is almost synonymous with good taste. It almost always the top choice especially so for the upper echelons. Luxury solid wooden furniture has a rich and architectural appearance. This can be attributed to its exquisite hand-carved designs or overall beautiful form. Which, most of eDD+ furniture has. Having pieces like this in your home leaves the impression of your mature design considerations.
The argument that wood furniture is outdated or old is simply untrue. eDD+ furniture breaks the convention. Modern stylish elements keep their pieces updated. Guaranteed to stay in style for many years to come.
eDD+ Singapore Services and Products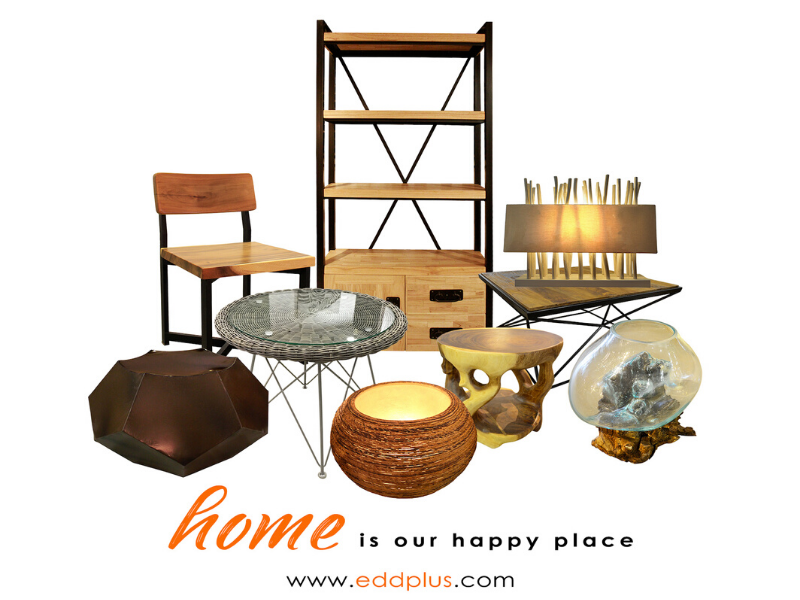 eDD+ furniture (Image © eDD+)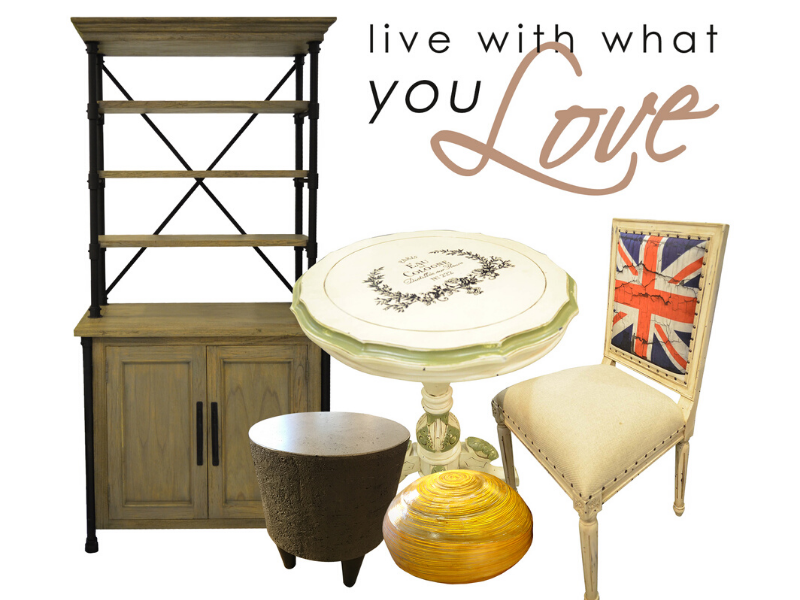 eDD+ furniture (Image © eDD+)
eDD+ Singapore is a nature-inspired furniture store. They sell all kinds of furniture pieces. Tables, chairs, stools, shelves, storage cabinets, and credenza. As well as smaller pieces like lamps, mirrors, and decoratives.
eDD+ C17 dining chair (Image © eDD+)
eDD+ side table (Image © eDD+)
Most of eDD+ Singapore's pieces are of wood. Some are of rattan, fiberglass, or resin. Occasionally you'll come across concrete or stone pieces. eDD+ has a knack for adding exquisite intricate details to all their designs. So, you get durable yet exquisite furniture.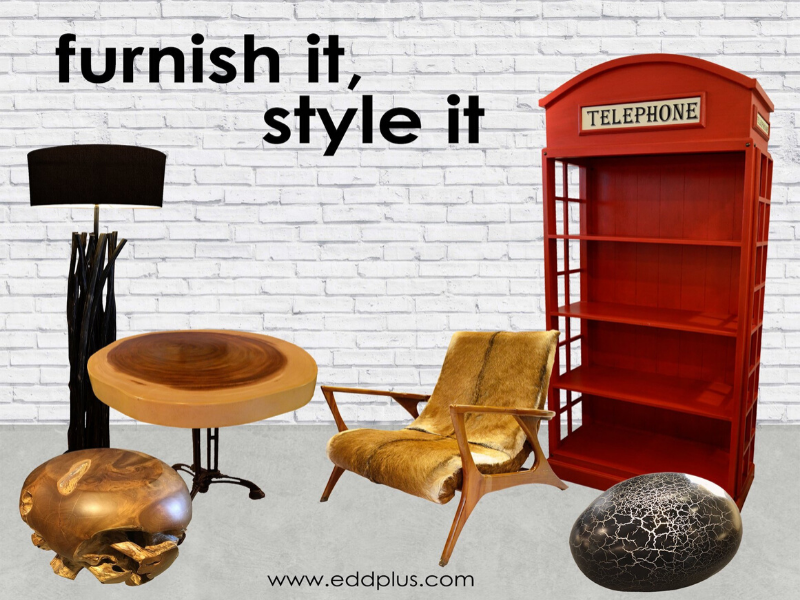 eDD+ furniture (Image © eDD+)
Their pieces easily become centerpieces and a source of pride in any space. Besides that, these pieces offer maximum functionality, lifespan, comfort, and ease of use. So, these pieces are idyllic for both indoor and outdoor use.
For those with unique taste that may not be satisfied by ready-made furniture in retail, worry not. eDD+ Singapore takes custom furniture orders as well. To drop an order, visit their showroom. Or, contact eDD+ via call or email. If you simply want a quote on your custom piece, just fill in the form here on their website.
eDD+ Singapore Promotions

Image © eDD+

eDD+ Singapore is having their Year End Sale! It's an ongoing sale on all furniture. Shop now till the 11th of January 2020 for up to 70% OFF Storewide! Just in time for Christmas and the New Year. Nows the time to buy new pieces that will give your space a little revamp. Shop while stocks last on their website!
Contact eDD+ Singapore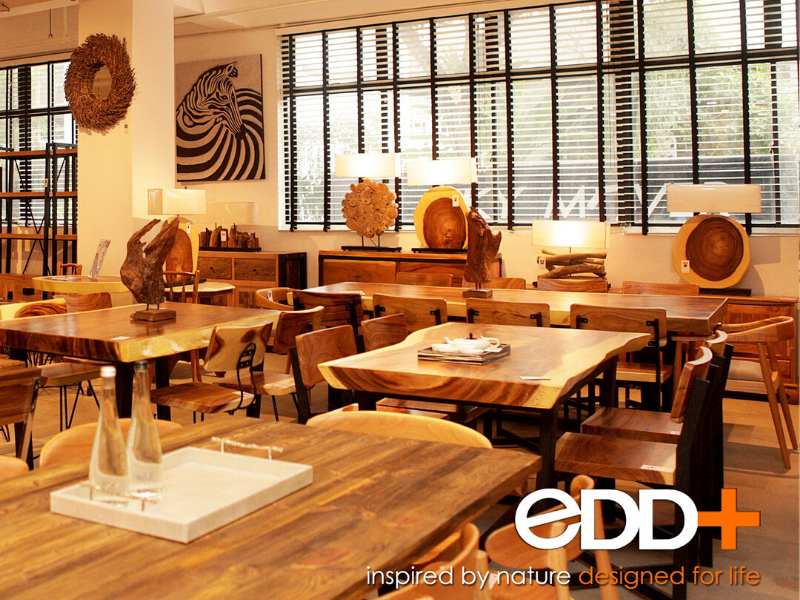 eDD+ Singapore showroom (Image © eDD+)
eDD+ Singapore showroom (Image © eDD+)
To contact eDD+ Singapore you can call them at +65 6291 0990. Or, drop an email at info@eddplus.com.
Looking to get your hands on some of your own eDD+ pieces? Drop by their website at www.eddplus.com and have a look around. There's a huge variety to choose from. You can also pay a visit to their showroom at 994 Bendemeer Road, Unit 01-07, B-Central, Singapore 339943.
Request for quotes and we'll match you with a selection of Interior Designers!
Previous
ArtDecor Design Studio Pte. Ltd: Your First Choice For Interior Design
Next
Explore The Future of Lifestyle and Tech at SITEX 2019!