Omtänksam: Ikea's Simple Approach to Home Living
Interior Design & Decor
4765 views
4765 views
Omt
ä
nksam: No Fuss Home Living
You want a simple, unpretentious home and don't want an over-elaborate household. Ikea has exactly that answer to what you are looking for. With their Omtänksam range, you can expect your home to look simplistic yet congenial.
If you are wondering what Omtänksam means, it means caring in the Swedish language. As its name denotes, Ikea's Omtänksam range is created with the user in mind. Prudent and caring in its conception, it keeps the user's well-being in mind while perusing its products.
A Helping Hand at Home
From time to time, we need an extra hand at home for comfort and support. Ikea wants to make your everyday life easier. Choose from Ikea's Omtänksam range where it includes comfy sofas complemented by pretty cushions, vases that are easy to work with, and lots more. All these, tested and used by real people with different needs.

Our demands change with every passing year, as does our needs at home. The Omtänksam range was developed a few years back. Though created for the older generation in mind, it caters to people of all ages and walks of life. This range looks at people's ever-growing and ever-changing needs when our physical circumstances changed – permanently or temporarily.
Besides the Omtänksam range designed for comfort and support, it's a great range for those who loves design.
Sore Back – Give it a Break
Looking for a new set of sofa? Choose Ikea Omtänksam's 2-seat sofa in Gunnared dark grey shade.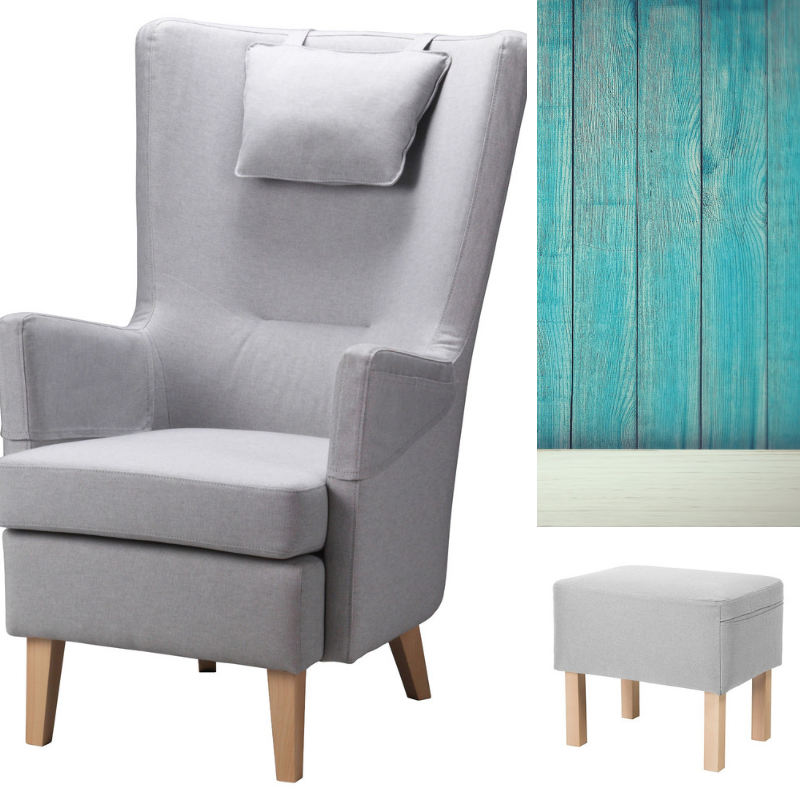 Image via Ikea
Designed for people's different needs in focus, Ikea has partnered with ergonomics experts in its vital part of the process. The sofa has a high back-rest that is angled to optimise seating comfort, firm cushions and sturdy armrests that are great to lean on when getting up or sitting down. Add a footstool for better comfort.
"With their [ergonomics expert] help we can make each product better at catering for our physical needs, needs we know will change thorough our lives. Every product and collaboration helps us gain a deeper understanding," says Lars Ingolf, Product Deveoper at Ikea Sweden.
Relax Further From a Different Angle
Do you know what sets Omtänksam apart from its contenders? Its Ikea's focus on ergonomics right from the start where they end up with functional products. Take a look at its cushions, vases, tables, and other home living range. Its functional products combine clever solutions and great design.
Eli Lindergård, ergonomist and physiotherapist, plays an important part in the making of Omtänksam. He and the Ikea team look at each and every Omtänksam product from many various angles as possible – height, width, depth, material, and many more. They base their research on statistical data of body measurements in different populations.
Have a look at its multi cushion. Fold it up or roll it up. Put it behind your back because it is super comfortable. Or put it under your heels to relieve pressure after a long day's work. Its multi-purpose cushions can be used in a variety of ways.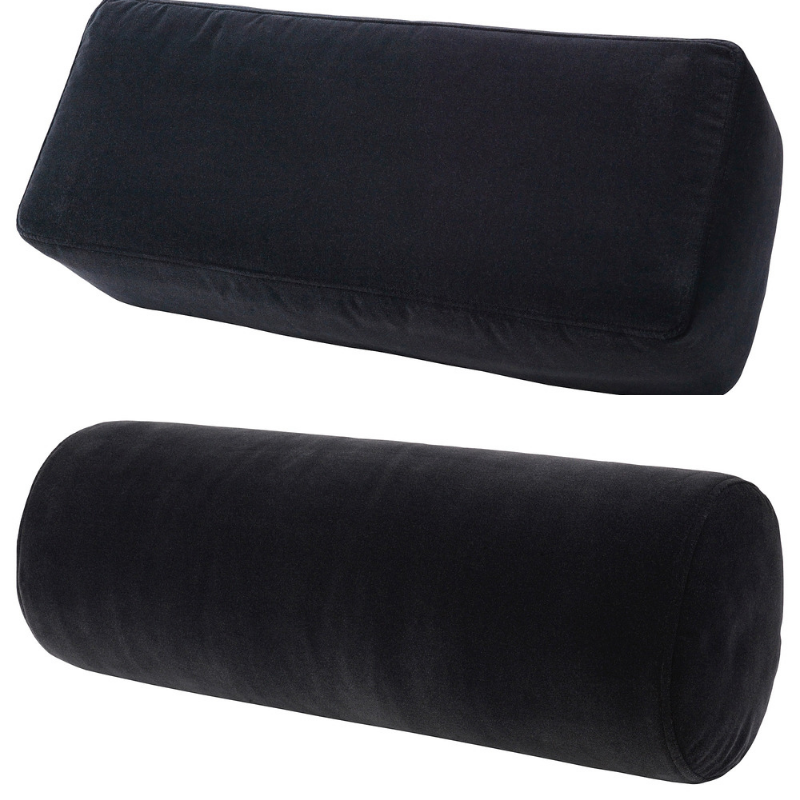 Image via Pixabay
Choose the Omtänksam's armrest cushion in Djuparp dark grey as it relieves both your arms and shoulder. It gives extra support when it's time to sit down or get up. The armrest cushion also doubles as a comfortable foot-rest or head-rest.
For better back rest, try out Omtänksam's lumbar cushion in Orrsta black-blue. The lumbar cushion helps you sit up straight. It's easy to attach to your favourite chair with the sewed-on touch-and-close fastening.
Have a chair that's seemingly uncomfortable to sit on? Get you one of those chair cushions in Orrsta black-blue shades. It has a soft foam filling that adapts to your body. The anti-strap backing keeps the chair pad firmly in place.
Firm Grip in Life
Design duo Pia Amsell and Barbro Berlin are the two designers behind several of Omtänksam's items. Among the items are the new mouth-blown vases that are great to handle as they are at making flowers and stems thrive.
Image via Pixabay
Before the vases made its way to stores, they have been evaluated by a test panel invited to Ikea's lab. When Ikea said they are easy to handle, it's true especially for those who needs an extra helping hand.
"Omtänksam vases are easy to lift, carry, and wash. You can use them separately or combine several in matching colours," said designers Pia Amsell and Barbro Berlin.
Omtänksam vases come in two different sizes of H18CM dark grey shade, and H30CM dark grey shade. It also has a variety of vase selections for your choosing.
Want simplistic plates to eat in? Try its deep plate with anti-slip technology. The plates are made of tempered glass and the silicone base makes the tableware stand steady. Scared your plates will slip? No worries. Get yourself its place mat incorporate with anti-slip technology to give yourself that extra security.
Wrap It Up!
We know now Omtänksam means caring in Swedish, and its product range is made for all who needs extra comfort and support in their everyday life.
Keeping in mind it is made for those who loves great design, this product range also share a common Scandinavian feel in colours, materials and designs. It also have a classic expression that Ikea believe will look great in all homes.
Get you a yellow throw, handy in size of soft, natural wool makes it just as great as a warming shawl. It comes in other shades of anthracite and grey.
A Modest Design for a Modest Home
Having presented all that, Ikea's Omtänksam range is made for people who loves unpretentious designs for their homes. Simple and straightforward in design, it also incorporates cosiness into its range.
Homeowners can expect their homes to be filled with comfort and luxurious furniture from Ikea's Omtänksam range. 
Request for quotes and we'll match you with a selection of Interior Designers!
Previous
5 Storage Space Solutions with IKEA Furniture
Next
Amperado | Your Ultimate Luxury Indulgence