Top 9 Home Remodeling Apps For Your Next Project
Interior Design & Decor
836 views
836 views
(Contributed Post)
When it comes to deciding what your next home project should be, knowing where to start is always a challenge. With so many of us spending more time at home, there has never been a better time to invest in the comfort of your own space.
Luckily, with modern technology at your fingertips, we break down some of the most popular home renovation apps on the market today.
From upgrading your kitchen appliances, repainting the bedroom walls, or renovating your bathroom cabinets, having professional guidance at the click of a button can save you so much time and money.
Understanding what tools you may need, resources to assess a space, and knowledge coming from experts allows you to spend less time worrying about the technical details of your project, and more time dedicated to letting your creativity flow freely.
Image by Jan Vašek from Pixabay
Making decisions on how to renovate your home doesn't have to be overwhelming, nor does it need to require pricey tools or labour.
With the right app at your disposal, you can take advantage of tips ranging from budget-friendly maintenance to virtual visual interior design. Easy home improvement ideas are possible, and you might just so happen to be the next lucky person to get them.
Let's face it, when it comes to investing your time and money into a home project, it can take a long time to start. But it doesn't have to. The following apps were rated most used by the App store and Google play.
1. Magicplan
Before you get to the walls and the furniture, you've got to start from square one: the floorplan. Designing your layout has never been easier.
This magic app lets you scan your room and after a moment delivers you an interactive floorplan. From there, you can make tweaks directly in the app and receive instant estimates on the cost of the project.
2. iScape
When it comes to your backyard, leave it to the pros. Expert advice and top material recommendations can be found all in one place. In the iScape app, all your landscaping needs are at your fingertips.
The app lets you browse top products for your yard and hire professional help a few taps later! iScape saves you time, money, and helps your yard flourish.
3. IKEA Place
As much as you may love browsing the endless walls of IKEA, their app is the next best thing for a busy home decorator. With the app's augmented reality features, you can place multiple items in your room in real-time, to see how everything fits together.
To make things even breezier, having it delivered to your door is just a tap away. Who thought shopping at IKEA could get simpler?
4. Chairish
Love acquiring new furniture, but concerned with prices and environmental sustainability? Have a sweet spot for vintage, upcycled furniture, but don't want to go through the hassle of doing it yourself? With Chairish, you can tackle all these issues.
Through the app, not only can you browse through a wide array of secondhand furniture, but you can also preview what it will look like in your home. No taking chances on that quirky chair, do it right with Chairish.
5. Havenly: Interior Design
What if you could have a private designer, right in your smartphone? Regardless of what changes you're making to your home, it's nice to know you have expert eyes focused on your home. Working directly with Havenly's experts, you'll receive top tier expert advice to help you craft the room of your dreams.
6. Photo Measures
Keeping track of all your measurements can be a hassle. Not to mention hunting for the measuring tape in the middle of your project!
With Photo Measures, you can say goodbye to cluttered notebooks and measuring tape that gets stuck halfway. With this app you can simply scan the room and receive accurate measurements, all saved directly to your phone's memory. Talk about working smarter!
7. Home Improvement Calcs
Having trouble figuring out all the calculations for your next home improvement project? Not sure where to start? This app will help you make it easy.
With an assortment of calculator options, the Home Improvement Calcs lets you know exactly how much you will need. From measuring your wall to telling you how much wallpaper you may need to determining how much cement is necessary to fill up a whole stretch in your driveway, this app has you covered.
8. Houzz
Need a little help finding the inspiration for your next living room art piece? What about a virtual tour of your new bathroom? With Houzz, all your remodelling needs and interior design ideas come together in one place.
Not only does this app allow you to see a digital display of what your new options might look like, but it also gives you the opportunity to speak to a professional directly.
9. Pinterest
What if you could know what your next project could look like without even thinking about it? After browsing through Pinterest's options, you'll automatically be recommended the best options for your taste. Imagine having a private decorator right in your app! That's not far from what it feels like to search with Pinterest.
Additional Info: DIY Renovations and Homeowners Insurance
Depending on how big or small your home renovation project is, your home could significantly increase in value. You might even be surprised with how much the price of your home could appreciate after a few tweaks here and there.
With greater value comes a higher need for protection, so it's never a bad idea to make sure everything is updated on your policy and match your home insurance provider with the coverage you need.
Taking the DIY route can save you a lot of time and money. It can also be a lot of hard work and headache. No matter what state you reside in, it's important to know if there are certain state insurance guidelines or discounts available for your next home improvement project. ​​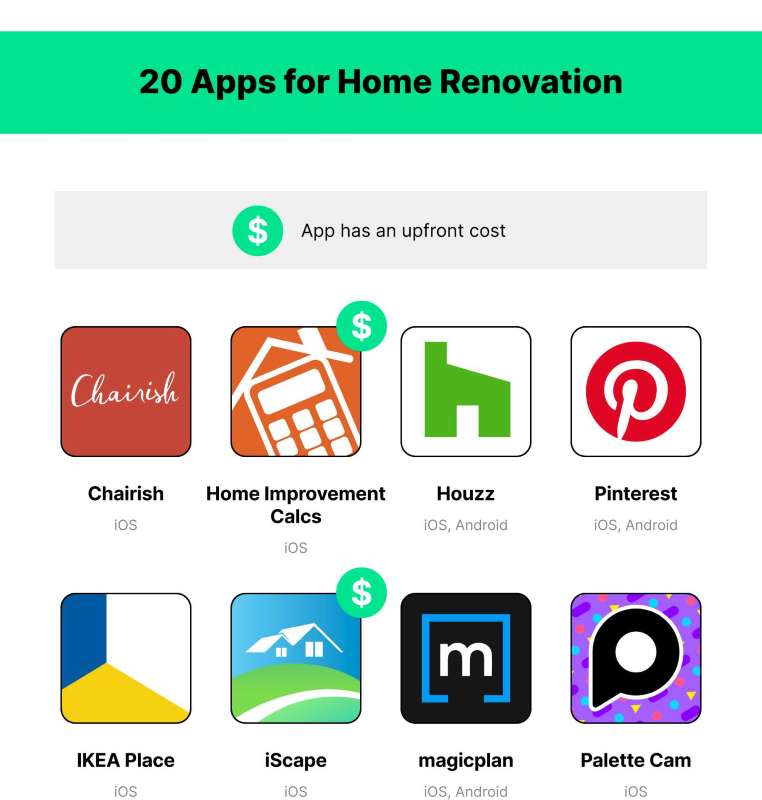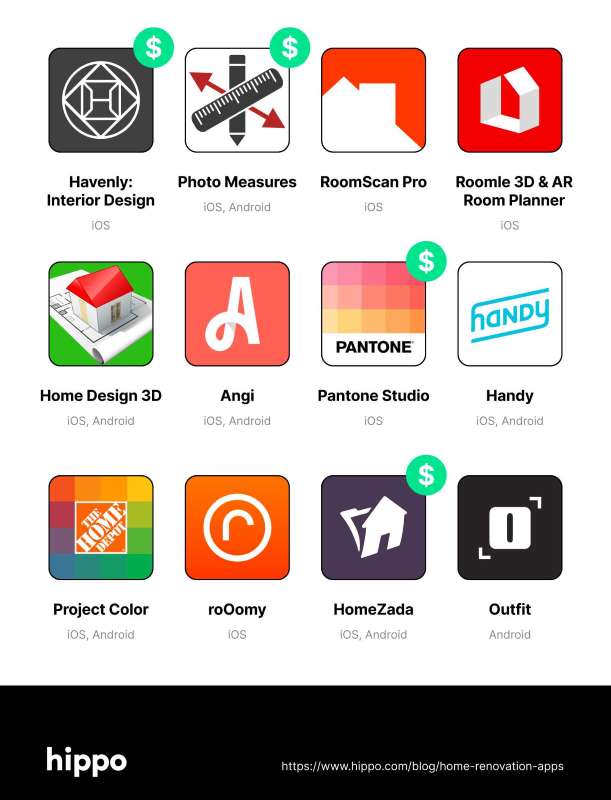 Images © Hippo.com
Request for quotes and we'll match you with a selection of Interior Designers!
Previous
Why You Should Move Out During a Remodel
Next
6 Things to Fix in House to Refind Inspiration For Art